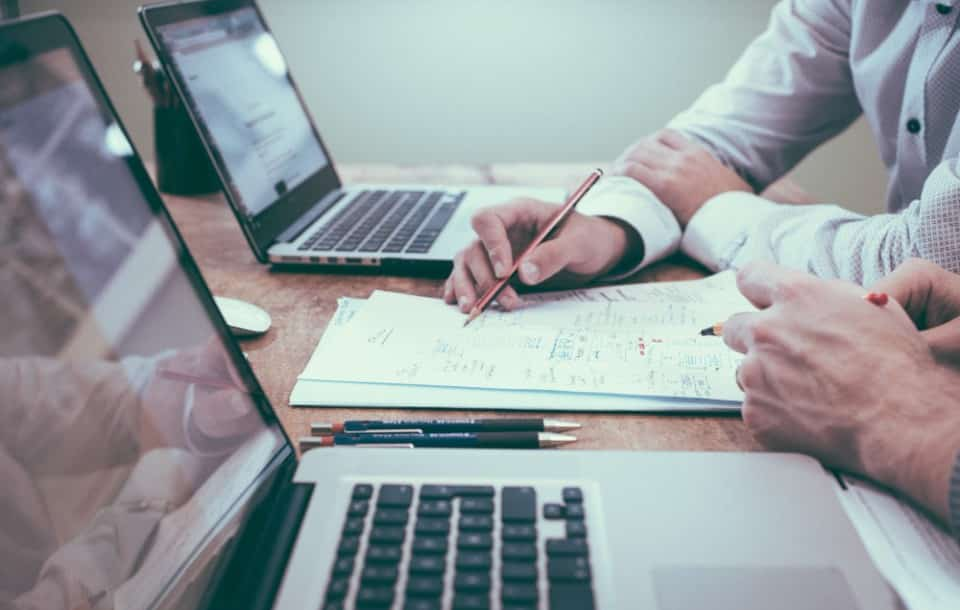 Customer Success Manager Resume Samples & Summary
The prospect-to-customer journey starts with a sales rep. The candidate-to-employee journey starts with a well-written customer success manager resume.
Success feels so good you don't want to keep it only for yourself. You thrive in supporting others to achieve it, too. That's inspiring! But before you jump right into your duties, you'll need to seal one more deal. You'll need to sell your demo of the biggest achievements and most relevant skills to the recruiter.
And that's where the customer success manager resume comes in. Use it to move your job application to the bottom of the recruiter's conversion funnel.
This guide will show you:
A customer success manager resume sample better than 9 out of 10 other resumes.
How to write a customer success manager resume that will land you more interviews.
Tips and samples of how to put skills and achievements on a customer success manager resume.
How to describe your experience on a resume for a customer success manager to get any job you want.
Here's a customer success manager resume sample made with our builder.
Want to save time and have your resume ready in 5 minutes? Try our resume builder. It's fast and easy to use. Plus, you'll get ready-made content to add with one click. See 20+ resume templates and create your resume here.
Customer success manager resume made with our builder—See more resume examples here.
Perhaps you're considering other manager or customer service jobs? See related guides:
Sample Customer Success Manager Resume
Laura L. Daugherty, PPM
Customer Success Manager
781-846-1444
LauraLDaugherty@rhyta.com
linkedin.com/in/daughertyllaura
Summary
Result-driven PPM-certified customer success manager with ten years of experience and a member of The Customer Success Association. Wishing to apply analytical and strategic skills to find growth opportunities and provide Illa's software users with a first-class experience. At ODALL, boosted the client satisfaction score by 8% thanks to implemented changes to the on-boarding process.
Experience
Customer Success Manager
ODALL, Boston, MA
April 2014–present
Exceeded team's annual goal of keeping client response rates above agreed SLAs (97%).
Coordinated with the Sales and Product Departments in providing report analysis of trends in customer behavior and user experience every three months.
Developed CRM tools tracking and reporting sales operations activities.
Oversaw the implementation of new email marketing software delivered ahead of schedule.
Managed a team of four customer success specialists.
Key achievement: Introduced changes to the client on-boarding process that increased the client satisfaction score by 8%.
Account Manager
Hend, Boston, MA
October 2011–March 2014
Increased customer retention by 25% across my client list.
Designed and conducted training sessions for customers (individual and teams), receiving 98% positive feedback.
Contributed to cross-department strategy building.
Education
2008 MBA, Master of Business Administration
Boston University, Boston, MA
Skills
CRM-savvy: Salesforce and NetSuite
Proficiency in writing MS Excel formulas
Ability to keep the big picture in mind
Quick-thinking problem solver
Effective communicator and negotiator
Can-do attitude owner
Certificates
Professional in Project Management (PPM) Certification, 2019
Salesforce Marketing Cloud Email Specialist Certification
Membership
The Customer Success Association
Hobbies
An idea-giver and active member of the neighborhood chess club
Looking for a matching cover letter, too? Remember to check out our guide: Customer Success Manager Cover Letter: Example & How to Write.
First things first, though: here's how to write a Customer Success Manager resume step-by-step.
1. Format Your Customer Success Manager Resume First
The main goal for a CSM? To maximize value-in-use. The same rule applies to your resume. Format its structure to make it clear and of use to the Applicant Tracking System and your recruiter.
See how to format your customer success manager resume sample:
Resume format: Reverse-chronological resume. It's a result-driven industry, and it's a resume style that lets you show those results off.
Resume font: Calibri or Verdana. They are a safe and professional bet.
Font size: 10-12 points. Don't go under.
Font attributes: Bolding, italicizing, capitalizing. Don't be afraid to highlight things, but remember to be consistent with your choices and not carry it too far.
Line spacing: 1-1.15. Clarity is key.
Resume margins: 1 inch on each side.
File type: PDF or Word resume. It depends on what the job ad says. Read carefully.
Your sample should include the following resume parts:
Noticeable Resume Header with your contact information.
Resume Summary or Resume Objective.
Work Experience with key achievements and promotions. Don't hold back and bring your accomplishments to light.
Education.
Skills tailored to the job ad.
Additional Sections, such as languages, certifications, memberships, attended conferences or training, and the like.
If you feel your resume looks cluttered, use resume icons, and don't let your customer success manager resume go to hold.
Feel like exploring a functional resume format? Enter our guide: Resume Formats: Which To Choose To Land A Job
Now you know how to build your customer success manager resume from top to bottom. Let's move on to the work experience part first.
2. Record Your Work History Into Your CSM Resume
The term work history is intriguing. Because how far back does history go? The key to this particular puzzle is relevancy.
Your resume should go as far back as 10-15 years, keeping in mind that the positions you list are relevant to the job you're applying for.
We can't stress it enough. Work experience is the most important resume part so pay attention to the details you're recording in there.
So, how to do it to get the job?
Say no more.
Make the work experience section count by following these steps:
Add information about your position in this order: Job title, company name, dates.
Describe your responsibilities in six bullet points maximum.
Tailor your duties to match the requirements mentioned in the job description.
Highlight your key achievements.
Start each bullet with an action verb, both in responsibilities and accomplishments.
Make numbers your best friends (if you haven't yet).
Now see this in practice in the below Customer Success Manager resume examples:
Customer Success Manager Resume Example: Work Experience [Mid-Level]
RIGHT
Senior Customer Success Manager
Bourine&Co
March 2016–March 2020
Reorganized project teams based on customer categories and reduced the backlog by 15%.
Increased customer satisfaction by 10% in year one by proactively managing customer relationships.
Conducted twelve application training webinars that led to sales in 60% of cases.
Key achievement:
Provided product support to a customer that enhanced their teams' efficiency by 40%.
WRONG
Bourine&Co 2016 - 2020
Managing Customer Success
Responsible for project teams working on reducing the backlog
Worked on increasing customer satisfaction
App demo webinars for the customers
Which one reads better? Oh, my! It not only reads but indeed is better. And you felt it, too, right away. When looking at the examples more critically, there are a few items worth mentioning.
First, it's the numbers. You can now visualize the impact that candidate—Mark, by the way— had.
Second, each bullet starts with a solid active verb that clearly describes Mark's actions, not what he was solely responsible for.
Third, his key achievement is a cherry on top. That juicy efficiency boost is on the mark.
But maybe you're not Mark. Maybe you're John, who only starts gaining experience. And that's fine! Boast about your engagement and what you did well, referring to the desirable skills from the job description. Handling customer requests, creating complicated formulas in the Excel spreadsheets, delivering presentations to an audience—do those ring a bell?
We got you covered with these entry-level customer success manager resume examples:
Customer Success Manager Resume Example: Work Experience [Entry-Level]
RIGHT
Customer Service Associate
Mallta
March 2013–March 2015
Provided quick support and solutions to customers, reaching a steady 98% CSAT score.
Processed and recorded all client queries into the CRM system (over 50 requests per day).
Conducted weekly workshops for 10+ clients to explain product features and respond to immediate needs.
WRONG
Customer Service Associate
Mallta
Supported and provided solutions to various clients.
Resolving customer issues in a ticketing system.
Responsible for explaining new application features to the customers.
Can you spot the difference?
The first example is packed with numbers and highlights John's commitment to the job. It must've been one heck step out of the comfort zone for him to deliver such training. And it won't go unnoticed.
The second one again describes what was in the job offer, and there's no in-depth analysis of John's (impressive!) work.
Learn more about mistakes in the resume:Bad Resume Examples: They Are The Worst
When making a resume in our builder, drag & drop bullet points, skills, and auto-fill the boring stuff. Spell check? Check. Start building a professional resume template here for free.
When you're done, our online resume builder will score your resume and our resume checker will tell you exactly how to make it better.
3. Highlight Your Degree in the Education Section
The education section is pretty straightforward, as it's the easiest part to write in a customer success manager resume. Just like saying "Thank you for your response" after receiving customer feedback.
Follow these simple rules to highlight your degree in your CSM resume sample:
Unless your coursework or after-school activities refer to the desired competences in the job description, keep it brief. Use the extra space for a relevant list of skills that will make you second to none.
Take a look at the customer success manager resume examples:
Customer Success Manager Resume Example: Education [With Experience]
Right
2013 BS in Business Administration
University of Arizona, Tucson, TX
Customer Success Manager Resume Example: Education [With No Experience]
Right
Honors BS in Business Administration, Valedictorian
University of Arizona, Tucson, TX
Relevant coursework: Analytical Methods in Business, Business Communication, Project Management, Marketing Analytics
Graduated in 2013
This section may be the easiest to write, but the major and relevant coursework often times add value to your portfolio and help seal a deal. Just remember about it.
Education in progress? See our guide: How To List Unfinished Degree On A Resume
4. List the Matching Skills in Your Customer Success Manager Resume
The customer success manager's role revolves around a goal, stakeholder, and learning management. It'll be a good idea to create your list of skills referring to those areas.
Why?
Simply because the point of engagement plays a huge role in customer success management, and here it's you who's managing your success. So you'd better make a good impression and boost your client retention rate statistics.
Here's a list of customer success manager skills that'll help you achieve just that:
Customer Success Manager Skills For A Resume
Strategic Planning
Proactivity
Customer Needs Analysis
Resilience
Relational Intelligence
Negotiation Skills
Assertiveness
Product Knowledge
Process Improvement Skills
The above is just a list that serves as an overview of what your future manager expects of you.
Now let's get down to business.
Imagine that the job ad you're interested in says the company's looking for someone with problem-solving and practical communication skills.
See how you should tailor your resume to match those skills:
Customer Success Management Resume Example: Skills [With Experience]
Right
Troubleshooting using analytical skills
Ability to prioritize goals on both sides
Negotiation and presentation skills at an executive level
In-depth knowledge of CRM: Salesforce
Proactivity in Customer Relationship Building
These are fire. Not only do these bullets prove you're just the perfect fit, but they also say a lot about you. It's not a generic resume you sent out to several companies, meaning you took time to go through the job description and that you care about getting the job.
If you don't have that much experience, don't worry. There's a way for you to get the job, too. Focus on your soft skills and show the recruiter and hiring manager what you can bring to the team, as in the work experience section.
Customer Success Management Resume Example: Skills [With No Experience]
Right
Always ready to provide support
Avid learner
Writer of complex MS Excel formulas
Experienced in delivering presentations
Don't limit yourself to the skills you've learned while doing some other or part-time jobs. The time you spent at college or university must've also been fruitful when acquiring new abilities. But—
Leave the party tricks out of the customer success manager resume.
Learn more about other skills you can include in your resume. See our guide: If 99 Job Skills Is Not Enough
5. Consider Additional Sections in Your Resume
It's another chance to upsell your skills. Consider whether you have something more to boast about.
Otherwise, you'll increase your churn rate.
You don't want that, do you?
Below there are examples of what you can add to your customer success manager resume:
As a customer success manager, you'll be juggling a lot of skills at once. So, several certifications will help you get in front of the line.
This section is handy for customer success managers-to-be with no experience. Yet, experienced or not, it simply proves your proactivity that's valuable in the industry.
Imagine your customers speak another language, and you happened to be proficient at it. Or, you're bilingual. What a treat!
Associations
Being a member of the Customer Success Association and marking that on your resume will do a world of good for you.
Awards
Don't be afraid of acknowledging your successes. If you received a customer success manager excellence or best practices award, you'd better add it to your resume.
*Reminder Alert* How many times have we mentioned proactivity? A lot. That's how much importance managers put on this competency.
So, please, don't skip this part in your resume and make good use of it.
Are you interested in sociology? Perhaps you read self-learning or psychology books before bedtime?
Such hobbies and interests make a clear connection to the job profile. Use it to your benefit.
Now let's dive into CSM resume samples:
Customer Manager Success Resume Examples: Additional Sections [With Experience]
Right
Volunteering
Launched and led Customer Success Committee at Bourine&Co
Associations
An active member of the Customer Success Association since 2019 (a guest lecturer at the University of Arizona on the Management Skills subject, designed and conducted training sessions for new members)
Language Skills
Brazilian Portuguese – Proficient
Wrong
Associations
Customer Success Association
Language Skills
Customer Manager Success Resume Examples: Additional Sections [With No Experience]
Right
Hobbies & Interests
Reading psychology in business books
Volunteering
A member of a school tutoring club
Helping other students understand the complexities of Math
Being a tutor for seven students at the same time
Find out more on resume sections. See our guide: Resume Sections: Tips & Tricks
6. Pitch Your Why in a CSM Resume Summary or Resume Objective
Now that you've described your work experience, education, skills, and added spark in the additional sections, you know your why's: why you're the perfect candidate, why you're valuable to the team, and why you stand out.
Put that info in your resume profile. It comes in two forms, a resume objective or a resume summary.
A resume summary presents your experience, skills, and achievements. As if you were writing an About Me page, but with fireworks.
And this is, in general, what to include in your resume summary—one more way to prove you've tailored your resume to the job ad.
See main rules to writing a customer success manager resume summary:
Highlight the resume keywords in the job posting.
Make a list of them in your (digital) notepad.
Try to write your resume summary with the keywords. (They will help you create an ATS-friendly resume.)
Start with your strong character traits.
Use action verbs as in the accomplishment statements.
Check the details you wrote in terms of spelling and validity. (Don't make the mistake of twisting the job title and company you're applying for. Never.)
Seems daunting? Alas! You've already written entire sections about it.
Fear no more.
Here's the secret formula you can use every time. It works.
[Adjective(s)/strong character trait(s)][your job title][your experience]. Eager to support/help/assist/etc. [company name][what you want to help the employer achieve and how you want to do it]. [your key achievement(s)].
And in practice, it looks like this:
Customer Success Manager Resume Summary
Right
Goal-oriented customer success manager with almost five years of experience and an active member of the Customer Success Association. Pursuing the opportunity at NoteMads Inc. to boost Customer Health Score and Monthly Recurring Revenue. At Bourine&Co provided product support to a customer that enhanced their teams' efficiency by 40%.
Wrong
Customer Success Manager with effective communication skills. Great negotiator and leader. Skillful in CRM software and effective solution delivery. Member of the Customer Success Association eager to learn more.
Oh, dear. The second example doesn't sound so good.
Sadly, it's just a bunch of sentences that say, well, nothing exciting. You won't be able to convince recruiters to make a phone call with such a resume summary. And it means no chance to boost that health score, which sounded like a lifetime opportunity in the job ad.
If you're an aspiring customer success manager, it'd be best to write a resume objective instead of a summary.
A resume objective concentrates more on your goals and achievements so far. So whether you're inexperienced or a recent graduate, you still have a chance to shine.
See how:
Objective for a Customer Success Manager Resume
Right
Customer service associate with excellent communication skills, who excels at simplifying complex data. Driven by helping others and self-development. Seeking to provide support to Hola's customers and align their strategies to the company's. Valedictorian and a member of the student tutoring club, teaching fellow students better understand Math.
Wrong
Customer service associate with great communication skills. Eager to help others and learn more. Math tutor to other students.
If that's not clear, we don't know what is. The first sample uses language that even pumps us up. You can quickly notice the motivation behind it. The second, on the other hand, is boring. It won't get you at the top of the pile.
Read more on matching your resume with the resume keywords:Resume Keywords: From The Job Ad To The Office
7. Support Your Customer Success Manager Resume With a Cover Letter
Yes, you need a cover letter. There's no way around it. Our HR statistics prove that.
Come on. Don't tear your hair out. Proactivity, remember?
Let's speak cover letter layout and formatting first. This one's easy breezy.
Stick to the standard business letter layout rules. You may want to use the resume font and overall design you chose for the CSM resume. It's called consistency.
Second, use this cover letter outline template. You'll see what information you need at the very start.
Now's the time for the most important part of the cover letter, namely the introduction. If you nail it, the reader will keep on reading and give you a job, potentially.
Then, one paragraph after another—but briefly—your CSM cover letter should say how your experience is relevant to the position requirements and what's your motivation to join the company.
Now, finish it. Add a friendly yet powerful call to action, sign it, and add a postscript note if you like. Let us rephrase. Postscript notes can really make a change. Just add it.
See our guide for more tips and examples: How To Write A Cover Letter
Plus, a great cover letter that matches your resume will give you an advantage over other candidates. You can write it in our cover letter builder here. Here's what it may look like: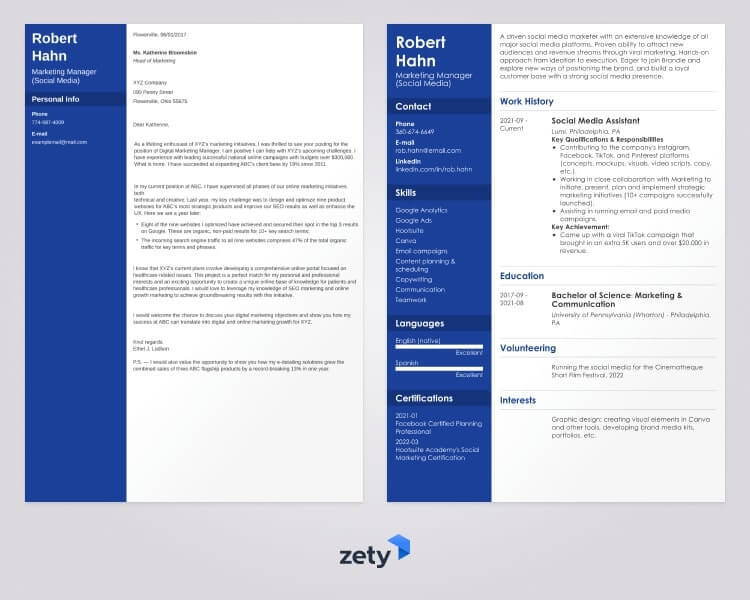 See more cover letter templates and start writing.
Key Takeaways
Here's everything you've learned about writing a customer success manager in a nutshell:
Format your customer success manager resume template in reverse chronological order to make it clear.
Go through the job description very carefully.
Record your work experience using action verbs and accomplishment statements formula.
Highlight the highest education you completed.
List and provide your customer success manager skills.
Consider adding the A-game items, such as certifications, awards, or memberships.
Pitch your reason why in the resume summary or objective.
Support your application with a cover letter.
And you've done it! Now, we'd love to hear from you:
What are the biggest challenges of writing a CSM resume?
Which part do you struggle with the most?
What's your opinion on cover letters?
Let's chat below in the comments, and thanks for reading!
About Zety's Editorial Process
This article has been reviewed by our editorial team to make sure it follows Zety's editorial guidelines. We're committed to sharing our expertise and giving you trustworthy career advice tailored to your needs. High-quality content is what brings over 40 million readers to our site every year. But we don't stop there. Our team conducts original research to understand the job market better, and we pride ourselves on being quoted by top universities and prime media outlets from around the world.