NICU Nurse Resume: Example, Job Description & Writing Guide
Even though it's far from easy, you love your job: helping newborns is all you've ever wanted to do. Prove that on your NICU nurse resume and land your next job with ease!
No profession is exempt from competition—even a narrow, incredibly difficult nursing specialization such as yours. Even though the demand for NICU nurses is high and you're a great candidate, you still need to outperform dozens of other nurses to land the job you want.
The good news? A top-notch NICU nurse resume will take care of that in no time.
This guide will show you:
A NICU nurse resume example better than 9 out of 10 other resumes.
How to write a NICU nurse resume that will land you more interviews.
Tips and examples of how to put skills and achievements on a NICU nurse resume.
How to describe your experience on a resume for a NICU nurse to get any job you want.
Want to save time and have your resume ready in 5 minutes? Try our resume builder. It's fast and easy to use. Plus, you'll get ready-made content to add with one click. See 20+ resume templates and create your resume here.
Sample resume made with our builder—See more resume examples here.
Looking for other jobs in healthcare? We have guides for those, too. See below:
NICU Nurse Resume Example
Heather M. Shearer
NICU Nurse
832-483-8956
heathershearer@zmail.com
Professional Summary
Seasoned NICU Nurse with 9+ years of nursing experience. Provided direct patient care to critically ill infants in a ward of up to 45 patients at a time. Trained 17 new nurses and nursing assistants. Received 6 commendations for problem-solving skills and stress management. Seeking to apply my expertise towards providing the highest quality of care to St. John's Children's Hospital's youngest patients.
Work Experience
NICU Nurse
St. Mary's Children's Hospital, Wilmington, NC
July 2013–May 2019
Managed daily medical matters of critically ill infants requiring nearly 24/7 observation.
Attended all high-risk deliveries (up to 14 hours), and organized 100% shift coverage for other patients beforehand.
Trained 17 new nurses and nursing assistants.
Educated parents in detecting early symptoms of issues that could require emergency hospital transportation.
Nursing Assistant
Hopkins Clinical Centre, Wilmington, NC
September 2010–July 2013
Performed extensive physical assessments, screenings and tests on roughly 1,500 patients per year.
Supervised student nurses in giving care and onboarded 5+ new hires.
Administrated medicine in IV drips for patients.
Education
Master of Science in Nursing
Duke University School of Nursing
Graduated: 2010
Key Skills
Attention to Detail
Multitasking
Patient Care
Neonatal Critical Care
Safety Procedures
Communication Skills
Working under Pressure
Empathy
Certifications
CCRN (Neonatal), American Association of Critical Care Nurses, 2015
RNC-NIC, National Certification Corporation, 2014
Emergency Nurse Practicioner Certification, AANP, 2013
CPR Certification, American Red Cross, 2010
Basic Life Support Certification, American Red Cross, 2010
Languages
Time to create your own perfect NICU nurse resume:
1. Learn How to Properly Format Your NICU Nurse Resume
NICU nurses work in intensive care units adjacent to maternity wards, caring for ill and premature newborn babies. Your NICU nurse resume has to prove you have the right profile to fit the hospital's needs and are capable of providing your patients with utmost attention and care.
Before we get to talking about your skills a little further down, learn how to shower your resume with the same kind of care by formatting your resume the right way:
Want to speed things up? Use a ready-made template instead of starting from scratch. Read more: Blank Resume Templates to Fill In & Download
2. Create a Healthy NICU Nurse Resume Profile
With your document ready, we can get to writing. First up, your resume profile—the short paragraph just below the header of your resume.
It works like the notes you make about a patient: briefly outlining the most important info to make it available at a glance. Its purpose is to catch the recruiter's attention and immediately prove you'd be a valuable asset to the hospital.
There are two types of resume profiles. Here's how to choose the right one for your circumstances:
Write a resume summary if you have several years of relevant experience. The summary should feature the best bits of your resume and your proudest moments as a nurse, neatly packaged into a 3–5-sentence paragraph. Drop in a couple of key skills, and you're done!
If you don't have much experience as a NICU nurse, choose the resume objective instead. Rather than listing your career achievements, it focuses on academic accomplishments and transferable skills (including those from other nursing roles). Make sure to mention the ways in which you'd utilize your skills to care for the youngest at the hospital you're applying for.
Read more: How to Start a Resume: Examples, Ideas & Tips
3. Describe Your Experience as a NICU Nurse in the Work Experience Section
Your experience as a NICU nurse is paramount to the care and wellbeing of your patients.
The hospital needs to know you'll be up to the task when the time comes.
And that is why your resume work experience section is, in turn, paramount to your career.
Here's how to do it well:
Reverse chronology is, as established, the most effective way to go about things. List your most recent position first, and move back in time from there.
Include your job title, company/hospital/organization name and location, and years worked.
Write 4–6 bullet points below each entry, describing how well you performed your tasks and duties.
Start each resume bullet point with an action word for additional impact. It suggests you take initiative rather than passively waiting for instructions, and you know better than anyone how important that is in your profession.
Use concrete numbers when discussing achievements on your resume. It provides context and gives the reader a better understanding of your duties and performance. Plus, numbers draw the eye!
Consult the job posting to ensure you talk about the relevant experience that will be expected of a NICU nurse coming in to that particular job. In other words: tailor your resume.
Read more: How to Write a Great Resume Job Description: Samples & Tips
4. Shine Light on Your Education on Your Neonatal Nurse Resume
Becoming a NICU nurse takes a lot of time, effort, and of course, education. The hospital director or department head will certainly want to know about your academic background and performance. The resume education section is a necessity, especially in your profession.
Take good care of it, like so:
With over 5 years of experience in neonatal intensive care, your resume only needs the name of your school, obtained degree, and graduation year (major/minors optional).
However, if you're still a relative beginner, add extras like your GPA to your resume, along with academic achievements, relevant coursework, or honors on your diploma. All of these help prove that being inexperienced doesn't mean you're not worth hiring.
Read more: How to List A College Degree on a Resume
When making a resume in our builder, drag & drop bullet points, skills, and auto-fill the boring stuff. Spell check? Check. Start building a professional resume template here for free.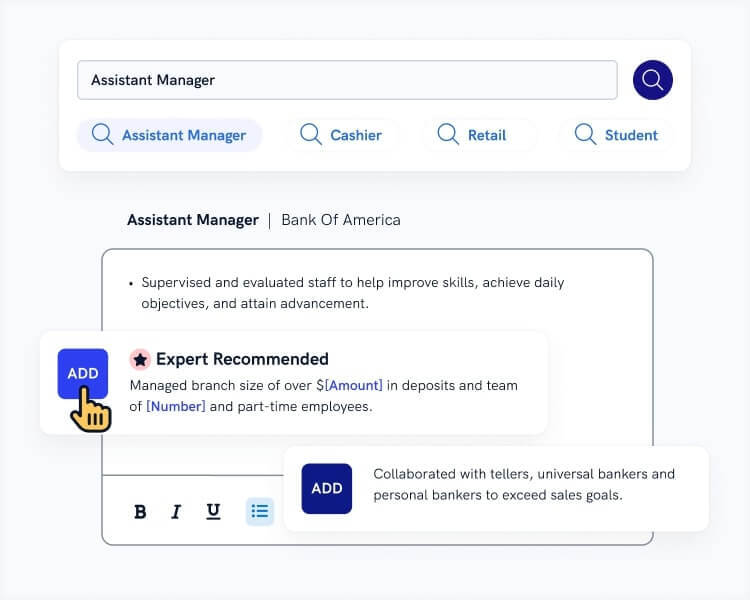 When you're done, our professional resume builder will score your resume and our resume checker will tell you exactly how to make it better.
5. Prove Your Skills as a NICU Nurse
Even though you've already mentioned your key nursing skills in your work experience, profile, and perhaps education, it's still worth adding a separate skills list to your resume.
Here's why: most companies, including hospitals, use ATS (Applicant Tracking System) software to scan incoming resumes. Skills are often the keywords that the software uses to measure the relevancy of a resume.
In other words, relevant skills make your resume ATS-friendly and therefore more likely to be read by a recruiter.
Here's how to choose the right skills for your NICU nurse resume:
Make a list of all your professional skills, including soft skills and technical skills. For help with identifying all your hard skills, you may want to refer to this useful checklist published by The Nurse Network. This is especially worth doing if you plan on applying for more than one job, since you'll need to tailor your resume each time.
Take a close look at the job ad. Which skills does it mention? Compare with your list.
Pick 7–10 most relevant skills that are mentioned in the job ad and that you have. These are going on your NICU nurse resume!
Here are some more examples of neonatal nurse resume skills you could consider:
Best NICU Nurse Skills for Resume
Patient Management
Direct Patient Care
Responding to Emergencies
Neonatal Critical Care
Safety Procedures
Maintaining Documentation
EPIC Systems
Meditech Software
Quick Thinking
Training Skills
Breastfeeding Techniques
Manual Dexterity
Empathy
Patience
Read more: Everything You Need to Know About Resume Keywords
6. Add Extra Sections to Your NICU Nurse Resume
If you got this far, that means you've fixed up the formatting and main parts of your resume. Great job!
Unfortunately, there are dozens, if not hundreds, of other nurses who did the same. So can you stand out and increase employability even further?
Well, the lab results are in. The answer lies in adding more resume sections. However, don't just add any old guff. Aim for something personal, something that shows off your passion for nursing.
Here are some ideas:
Memberships & associations you're part of
Attended conferences
All done? Double-check you got everything right. Read more: Free Checklist for a Complete Resume Review
7. Attach a Cover Letter to Your NICU Nurse Resume
Do you need a cover letter? A resounding "yes" should follow every time.
Our HR statistics show that without one, you're risking automatic rejection. Almost half of all hiring managers won't consider job applications that don't include a letter!
Plus, a cover letter is another tool at your disposal: it's an opportunity to show your motivation and dedication. Why waste it?
So, here's how to write a cover letter for NICU nurse jobs:
Keep your cover letter length in check: 3–4 paragraphs will do just fine. And remember that following up on a job application after a week goes by works wonders to make sure you don't fall through the cracks.
Read more: Nursing Cover Letter: Examples & Writing Guide
Plus, a great cover letter that matches your resume will give you an advantage over other candidates. You can write it in our cover letter builder here. Here's what it may look like: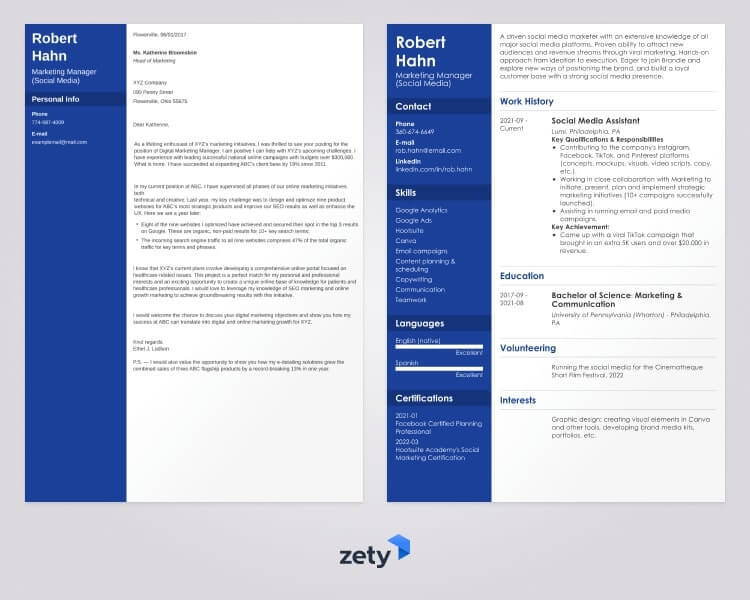 See more cover letter templates and start writing.
That's all!
Your NICU nurse resume is all done and ready to win you a job.
Thanks for reading! If you have any questions related to putting experience on an NICU nurse resume, or maybe would like to share some of your own recruitment stories, join us in the comments!
About Zety's Editorial Process
This article has been reviewed by our editorial team to make sure it follows Zety's editorial guidelines. We're committed to sharing our expertise and giving you trustworthy career advice tailored to your needs. High-quality content is what brings over 40 million readers to our site every year. But we don't stop there. Our team conducts original research to understand the job market better, and we pride ourselves on being quoted by top universities and prime media outlets from around the world.