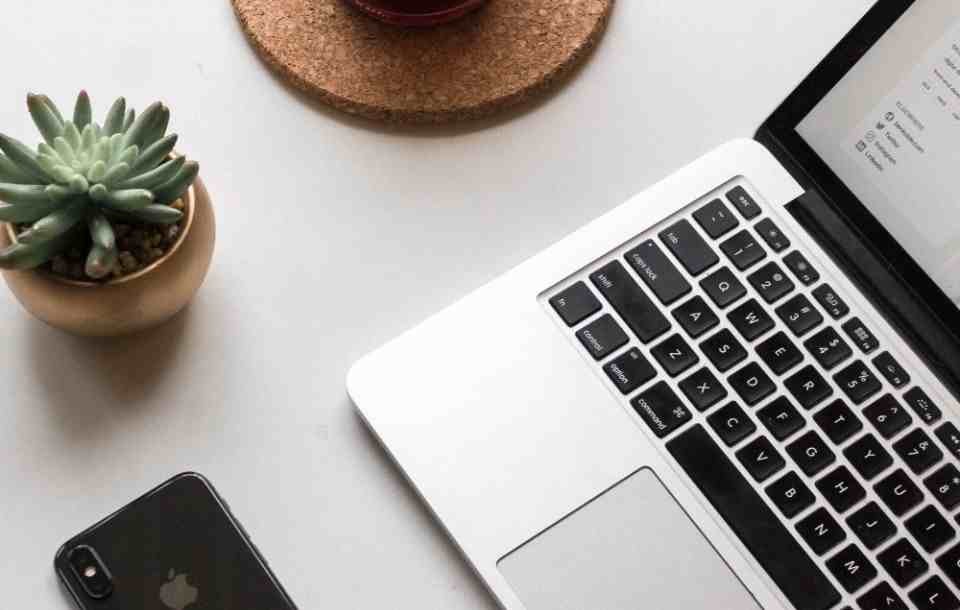 Resume for Social Media Coordinator Sample with Skills
Your social media coordinator resume defines your personal brand, just like you help define your company's. If it's not up to scratch, our guide will help devise a great strategy!
When it comes to getting engagement on your posts on social media, your skills are unmatched. So, how come that application you submitted for a digital marketing/social media coordinator position fell dead in the water?
The recruiters are hard to please, but after you read this guide, you'll know exactly how to make them like and subscribe to your social media coordinator resume.
This guide will show you:
A social media coordinator resume example better than 9 out of 10 other resumes.
How to write a social media coordinator resume that will land you more interviews.
Tips and examples of how to put skills and achievements on a social media coordinator resume.
How to describe your experience on a resume for a social media coordinator to get any job you want.
Want to save time and have your resume ready in 5 minutes? Try our resume builder. It's fast and easy to use. Plus, you'll get ready-made content to add with one click. See 20+ resume templates and create your resume here.
Sample resume made with our builder—See more resume examples here.
And, if you're on the hunt for a different position in digital marketing, try one of our other guides:
Sample Social Media Coordinator Resume
Michael Horner
Social Media Coordinator
650-404-9548
MichaelTHorner@armyspy.com
Linkedin.com/in/michaelthorner
Summary
Motivated social media coordinator with a combined 4+ years of professional experience across related positions. Implemented new and exciting marketing methods that increased brand recognition and online readership by 80% in 4 months. Hoping to utilize my knowledge and proven track record to elevate SoleMedia's profile even higher.
Experience
Social Media Manager
Media Ape, Fort Worth, TX
2019–present
Hosted monthly inter-department meetings to determine effective direction for online campaigns, aiming to foster digital brand growth.
Created a brand-new catalog of best-selling company products to increase advertisement of the company.
Managed the company's Twitter, Instagram, Facebook, and LinkedIn profiles with a combined following of 50,000+.
Planned website development and SEO strategy in accordance with Google Analytics data, driving a y/y increase in web traffic by 27%.
Key Achievement: Organically increased company's consumer base by 40% strictly through social media management.
Junior Social Media Coordinator
CrowdGlue, Houston, TX
2017–2019
Helped oversee the launch and progress of several social media campaigns.
Increased the degree to which social media was utilized for the purposes of customer service.
Created engaging Facebook, Twitter and LinkedIn content for promotional purposes.
Education


Bachelor's degree in Digital Marketing
San José State University, San José, CA
2012–2016
Skills
Social media
Marketing
SEO
Writing skills
Communication skills
Creative thinking
Multitasking
Time management
Working under pressure
Flexibility (able to work in team/independently)
Basic Adobe suite skills
Other
Intermediate Spanish
Ran SJSU students' union online profiles for 2 years.
Frequent blog poster/author in Buffer's social media sections
You've just seen an example of an ideal social media coordinator resume.
Now, let's teach you some tips that will translate into your own success:
1. Be Mindful of the Format You Pick for a Social Media Coordinator Resume
Social media coordinators are responsible for promoting the company and its image through social networks, launching campaigns, and interacting with users. Your social media coordinator resume needs to show you're capable of generating interest in the company through sites such as Facebook or Instagram.
Hiring a social media coordinator is the right way forward these days: businesses can increase their revenue by over 100% if they invest in proper social media marketing.
And yet, with the short attention span of the average HR manager, it can be difficult to get that point across. Here are some helpful tips:
Read more: The Full Guide to Best Resume Formats
2. Choose a Social Media Coordinator Resume Summary or Resume Objective
Remember that you're on a timer here. Tiffany, the hiring manager, can't afford to squint over your resume and dig through years and years of your text-condensed life just to see if she wants to maybe invite you for an interview. Your resume needs to pop and be convenient for her. Otherwise…
File deleted successfully.
That's where the resume profile comes into play. Think of it like an elevator pitch in written form. It's a single, short but engaging paragraph meant to make a good impression and convince the recruiter you might just be the one.
If you're experienced in managing social media, the best way to show that is through a resume summary. With it, you point to your expertise and proven, number-backed results to prove you're an excellent candidate.
And if you're just starting out, go with a resume objective. It stresses how your existing experience can translate into success in social media campaigns, while also utilizing measurable achievements to demonstrate your value as an employee.
Read more: How to Write a Resume Introduction
3. Create a Perfect Work Experience Section for Social Media Coordinators
This one's important, so heed these words, or risk your resume fading into obscurity like a cringe-worthy, overly relatable fast food brand social media campaign.
Start by listing your most recent position, then add the previous ones below.
Each one should include your job title, the name of the company, time spent working there, and 4–6 bullet points that describe what it is that you did.
Don't go into too much detail with older jobs, and lower the amount of bullet points for those entries.
Make use of action words. They show you're ready to rock, and they're more likely to keep the reader interested.
Another thing to keep in mind are numbers. Bland descriptions get you nowhere, quantifying your achievements does.
Pro Tip: Always tailor your resume to the job. It's never a good idea to send generic resumes. These perform poorly against ATS's (applicant tracking systems).
4. Boost the Impressions of Your Social Media Coordinator Education Section
No application would be complete without mention of your academic achievements. Here's how to add your degree to your social media coordinator resume:
If you've been in the industry for a pretty little while (5+ years), stick to giving the name and location of the school, years you spent there, your degree, and your major and minors.
If you're relatively new to the industry, adding highlights from your college life might do you well. Think club memberships, competitions, extracurriculars, or voluntary work.
Read more:How to List Education on a Resume
5. Spice up the Social Media Coordinator Skills Section
Like with a smart, well-crafted social media post, there's a bit of a science to this. You don't just list all of your social media coordinator skills and hope for the best. Studies show certain skills should come first, like being well-versed in social media networks, or being empathetic to consumer needs.
Use the steps below to create a perfect skills section:
Brainstorm all of your skills. Write them down.
List all kinds of skills, whatever you can think of: soft skills, hard skills, and technical skills—they all count.
Then, select those that best correspond to what was asked in the job description. Bonus points for choosing skills that speak to the experience you listed in the previous sections of your resume—this will surely make your application go viral in the office.
Sample Social Media Coordinator Skills for a Resume
Deep Knowledge of Social Media Platforms
SEO Skills
Organizational Skills
Working under Pressure
Copywriting Skills
Google Analytics
Graphic Design
Networking Skills
Read more: Key Skills for Any Resume
When making a resume in our builder, drag & drop bullet points, skills, and auto-fill the boring stuff. Spell check? Check. Start building a professional resume template here for free.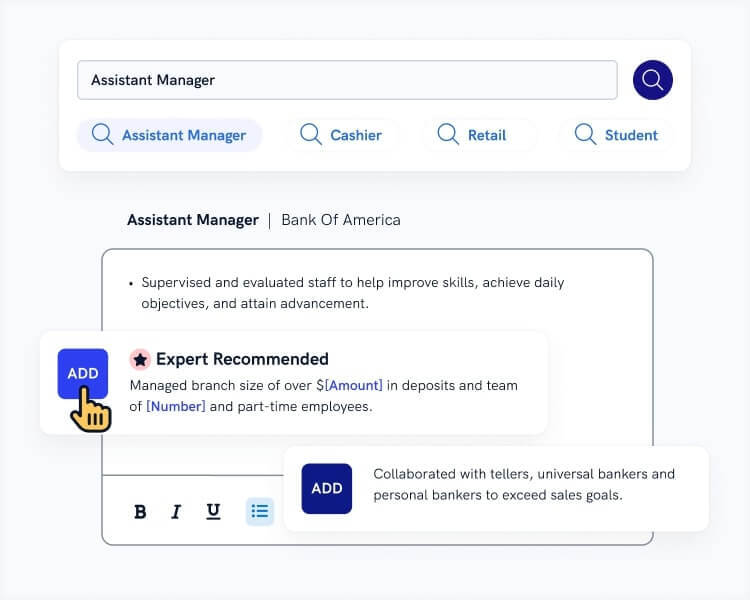 When you're done, our easy resume builder will score your resume and our resume checker will tell you exactly how to make it better.
6. Add a Miscellaneous Section on Your Social Media Coordinator Resume
There always comes a time when you really want to talk about something on your resume, but it doesn't quite fit the other sections. It's something unique about you that helps you stand out from the crowd.
This is what the 'Other' section at the end of your resume is for. The goal is to make the recruiter admire the passion you have for the job, which likely means you won't burn out as easily and will probably stay on for longer (nobody likes a job-hopper).
Here are some ideas on what to include in this section:
Extra projects you helped coordinate
If you have lots of info to share at the end of your resume, you can also include the above elements as separate sections.
7. Remember to Include a Cover Letter with Your Social Media Coordinator Resume
Is a cover letter really that important?
Well, does the sun rise in the morning? I sure hope it does, wherever you are.
In other words: yes. Here's how you write a cover letter, in a nutshell:
Read more: What to Include on a Cover Letter
Plus, a great cover letter that matches your resume will give you an advantage over other candidates. You can write it in our cover letter builder here. Here's what it may look like: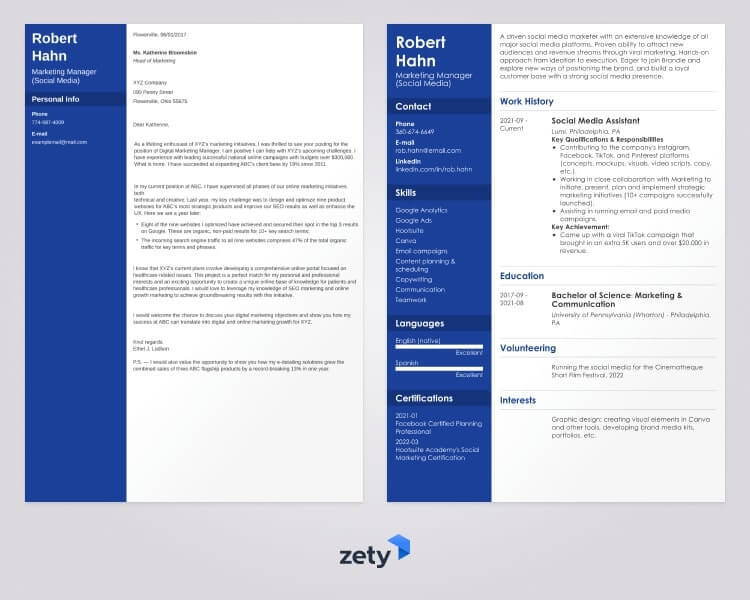 See more cover letter templates and start writing.
And that's all she wrote.
Got any questions regarding social media coordinator resumes? Maybe one section in particular is a head-scratcher for you? We're happy to help, leave any questions and comments below!
About Zety's Editorial Process
This article has been reviewed by our editorial team to make sure it follows Zety's editorial guidelines. We're committed to sharing our expertise and giving you trustworthy career advice tailored to your needs. High-quality content is what brings over 40 million readers to our site every year. But we don't stop there. Our team conducts original research to understand the job market better, and we pride ourselves on being quoted by top universities and prime media outlets from around the world.