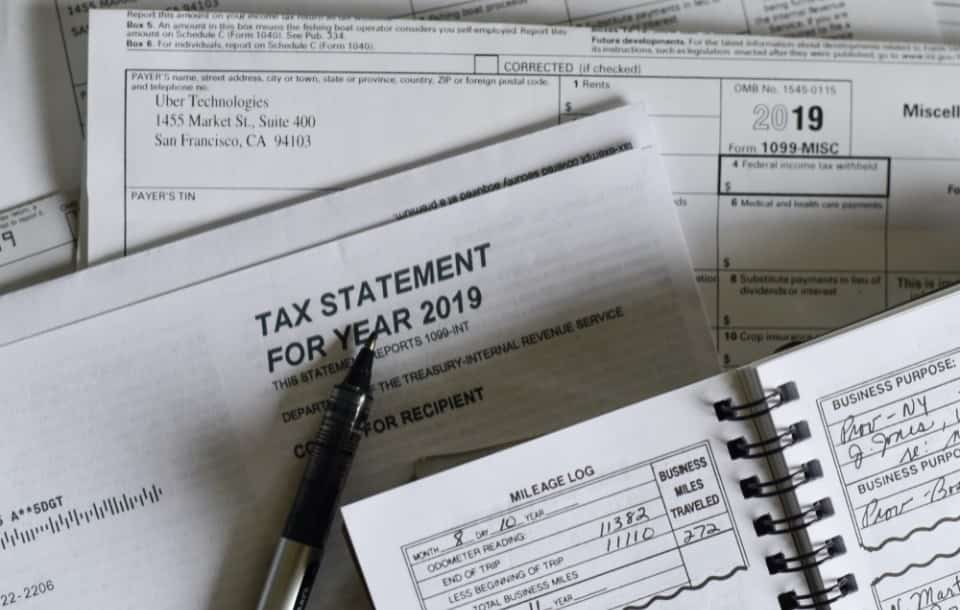 Tax Intern Resume: Job Description, Sample & Guide
We've crunched the numbers—there's no way the recruiter won't be impressed if you apply these tips to your tax intern resume!
First of all, congrats!
No, really—not a lot of people would have the foresight to try and perfect their resume to get their first internship. Lots would just ask family and friends to set them up, or go door to door around rinky-dink establishments to get an internship on the spot.
Though that kind of internship is often underpaid, under terrible management, and will generally yield hardly any valuable experience.
Lucky for you, you have set your sights on something more ambitious. By trying for respectable companies with real accounting departments, you will not only get actual, decent compensation, but also real experience.
Worried they wouldn't hire you because your experience section is glaringly empty? Don't be.
This guide will show you:
A tax intern resume example better than 9 out of 10 other resumes.
How to write a tax intern resume that will land you more interviews.
Tips and examples of how to put skills and achievements on a tax intern resume.
How to describe your experience on a resume for a tax intern to get any job you want.
Want to save time and have your resume ready in 5 minutes? Try our resume builder. It's fast and easy to use. Plus, you'll get ready-made content to add with one click. See 20+ resume templates and create your resume here.
Sample resume made with our builder—See more resume examples here.
Check out other similar guides below:
Tax Intern Resume Sample
Brian D. Valentin
610-777-8868
BrianDValentin@outlook.com
Linkedin.com/in/briandvalentin
Objective
Eager and spirited math graduate looking to put skills in numbers finance management to the test. Engaged in a club for aspiring entrepreneurs at school, and gave 4 presentations concerning financial and accounting advice. Achieved 100% accuracy in expense report preparation for Wears&Works. Motivated to join GlobCorp to learn and apply extensive and up-to-date knowledge of tax regulations.
Education
Bachelor of Science in Mathematics
Mercer University, Macon, GA
2013—2017
GPA: 4.2 with Departmental Honors
Relevant Coursework: Applied Mathematical Modeling, Real Analysis I & II, Problems in Actuarial Science: Financial Mathematics, Probability and Mathematical Statistics, Concepts in Calculus, Numerical Methods, Mathematical Ideas
Extracurricular Activities: Senior member of the school's Flexible Funding club
Volunteering: Helped administration department perform yearly financial audits as part of a program for select honor roll students.
Work Experience
Volunteering
Macon, GA
2015—2017
Assisted family-run clothing store in taking inventory, preparing expense reports, and estimating cost efficiency for the next quarter, eventually gaining them a 10% profit.
Contributed to local library's shift to digital bookkeeping, including reorganization of filing, payment history and due dates, and a general system overhaul.
Skills
MS Office
Math skills
Data entry
Attention to detail
Time management
Preparing invoices
Problem-solving
Certifications
Certificate in Actuarial Science, obtained from Mercer University, 2017
Languages
English: native
Spanish: intermediate
German: intermediate
Let's show you how to write a tax intern resume that blows minds:
1. Select the Right Format for Your Tax Intern Resume
Tax interns help higher-level tax associates with more complex taxation work. They may be asked to do filing and data entry, or contact clients to obtain information to ensure everything is above-board. Your tax intern resume needs to show you have a diverse skill set and good attention to detail.
And it needs to do it fast.
That's because most hiring managers won't bother reading the whole thing top to bottom, they just want the juicy details. One way to help them (and thus yourself) is to follow these resume formatting guidelines:
One more thing: make sure the resume is error-free. Ohio State claims lots of people make mistakes in capitalization mistakes, for example—that screams sloppy, and can easily get you rejected.
Also, since you're applying for an internship, it's unlikely your resume is bustling with experience you can boast about. Definitely keep your resume length to one page. Less is more.
Read more: What Does a Successful Resume Look Like? Examples and Guide
2. Write a Stellar Tax Intern Resume Objective
To check all the right boxes, a good resume needs to have a brief statement located at the top of the page, where the applicant succinctly sums up their intentions, skills, and strengths. This is what we call a resume profile.
There are two categories:
A resume summary statement is reserved for experienced applicants, who, in order to get hired, go for the hard facts about their past accomplishments to wow the recruiter.
A resume objective statement, meanwhile, focuses on character traits and transferable skills to demonstrate what experience you do have could translate into success in a position you lack concrete experience in.
For you, we're going with a resume objective. To make sure the math all checks out as it should, and to get the best results, you'll want to tailor your resume introduction to the company's needs.
Read more: How to Make a Resume: Guide and Examples
3. Spice Up Your Tax Internship Education Section
In a typical resume, the work experience section would come first. Here, your education plays a more important role, since you're still trying to get your foot in the door.
Here's how to write an education section so good not even the IRS would scoff at it:
Read more: Best Resume Templates to Customize
4. Create the Perfect Tax Intern Job Description for Your Resume
Even if you haven't got much experience to do strictly with taxes, creating a resume work experience section is still a necessity. You will just have to adapt a little bit and focus on the skills and knowledge you do have, emphasizing how they fit into the role of a tax intern.
The best way to go about this is to tailor the resume to the job specifics, as mentioned earlier. Then, you do the following:
List the positions you held previously, starting from the most recent one, in a bulleted list.
Each bullet point needs to include information such as your job title, the company name, dates worked, and some of your essential duties and major professional accomplishments.
Using action words goes a long way, both to keep the recruiter's attention and to actually underline your strengths more effectively.
It is crucial to provide numbers that quantify your professional achievements.
Read more: What Counts as Relevant Work Experience for a Resume?
5. Include the Right Skills on Your Tax Intern Resume
If you're new to resume writing, you may be tempted to include as many skills as you possess. That will surely impress your employer, won't it?
Eh.
That's probably how they'll react.
See, filling your resume up to the brim with skills just doesn't translate very well if they are not relevant to the job. Your best bet is to limit yourself to the things the company talked about in the job advertisement.
Make a list of your skills—all of them. A good mix of technical skills, soft skills, and hard skills will work best.
Then, by looking at the job posting, pick and choose those that make the most sense for the position. Search for the most relevant resume keywords that stand out to you.
Below is a general list of skills for a tax intern:
Tax Intern Resume Sample: Skills
Data Entry
Reading Comprehension
Math Skills
Intuit QuickBooks & Quicken
ATX Total Tax Office
Clerical Skills
Knowledge of Tax Law and Regulations
Financial Statements
Preparing Invoices
Multitasking
Ability to Work Under Pressure
Read more: 99+ Best Skills to Put on a Resume for Any Profession
When making a resume in our builder, drag & drop bullet points, skills, and auto-fill the boring stuff. Spell check? Check. Start building a professional resume template here for free.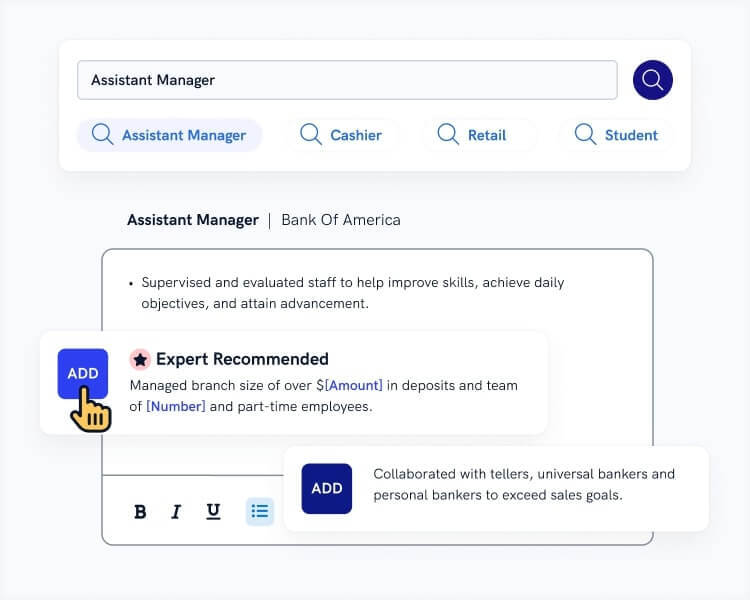 When you're done, Zety's resume builder will score your resume and tell you exactly how to make it better.
6. Add Miscellaneous Sections to Your Tax Internship Resume
Research claims that the biggest motivation for those deciding to step into accounting is the chance to develop within the profession. In other words—drive and passion.
Those two words are key to setting yourself apart from your competition and making your resume stand out. You can drive that point home by adding extra sections to your resume, where you can put anything that makes you just that little bit more special.
Think hobbies and interests, passion projects, special achievements, language skills, or various resume-worthy certifications you may have. The goal here is to show the hiring manager you're really passionate about more than just numbers.
Read more: What to Put on a Resume: Expert Advice on What to Include
7. Attach a Cover Letter With Your Tax Intern Resume
You may think it's an ancient practice, but a good ol' fashioned cover letter speaks volumes to your dedication and actual desire to be hired. That's what makes it a must for your job application.
Simply do this for a great internship cover letter:
Start your cover letter with a hook—introduce yourself and your skills. Talk shop and talk lots of it, convey a strong message that despite low experience, you still bring value and are passionate to get started!
In the middle, highlight some of your bests. Don't be afraid to mention things from your high school or college. Your education is definitely an asset to be capitalized on.
In the ending of your cover letter, reiterate your motivation, and imply the company would be missing out by not hiring you—make them an offer with a call to action to prove you're ready to help the company grow.
A great way to finish is to write a P.S. at the very end. It draws the reader's attention instantly.
Length-wise, your cover letter should be one page long.
Also, make sure to pick a neat cover letter format, and you're good to go!
Pro Tip: It's always a good idea to follow up on your application roughly one week after you respond to the job posting. It shows that you care, which by now you may have figured out is kind of a big deal.
Plus, a great cover letter that matches your resume will give you an advantage over other candidates. You can write it in our cover letter builder here. Here's what it may look like: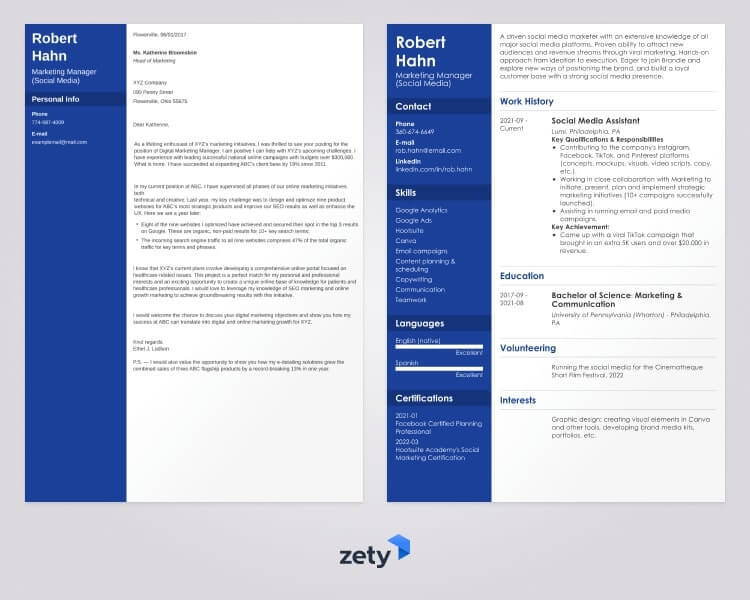 See more cover letter templates and start writing.
That's how to write a tax intern resume more attractive than a tax-deductible expense!
Still got questions on how to write a tax intern resume? Not sure how to make do with the experience you have? The comments are always open, so ask away, and thanks for reading!