Our customers have been hired by:
It's late in the evening, you've done all the work, and your inbox is clear. Time to shut down and get your rest on.
Except—
There's one more project you need to be working on, and you've been dreading it:
Upgrading the specs of your technical program manager resume.
If you've been stuck in a bottlenecked development cycle, take 10 minutes out of your day, and see how to get that fixed up.
This guide will show you:
A technical program manager resume example better than 9 out of 10 other resumes.
How to write a technical program manager resume that will land you more interviews.
Tips and examples of how to put skills and achievements on a technical program manager resume.
How to describe your experience on a resume for a technical program manager to get any job you want.
Want to save time and have your resume ready in 5 minutes? Try our resume builder. It's fast and easy to use. Plus, you'll get ready-made content to add with one click. See 20+ resume templates and create your resume here.
Sample resume made with our builder—See more resume examples here.
Not quite up your alley? We have other articles right here:
Technical Program Manager Resume Example
David Alvarez
Technical Program Manager
304-537-6023
dave.alvarez@zetymail.com
linkedin.com/in/123dave.alvarez
Summary
Reliable technical program manager with 6 years of experience managing new program implementations and coordinating processes across multiple facilities. Led teams of between 6–15 members to collaborate on actions aiming to address product quality, resulting in estimated savings of ~775K across 5 years.
Work Experience
Technical Program Manager
Panasonic Corporation, Palo Alto, CA
January 2015–June 2021
Drove meaningful aspects of many projects, including scope, requirements, and timelines.
Utilized product knowledge to properly manage resource allocation, reducing non-essential budget spending by 35%.
Defined risk management and crisis response strategies while maintaining full personal and team flexibility.
Managed cross-functional infrastructure projects (up to 17 at a time) covering a range of areas, including Data Center, Network, Hardware Systems, and Applications.
Developed dashboards and generated bi-weekly reports for leadership and upper management, providing clear & non-technical explanations when needed during presentations.
Key achievement:
Led teams of between 6–15 members to collaborate on actions aiming to address product quality, resulting in estimated savings of ~775K across 5 years.
Software Engineer
Northrop Grumman, Charlottesville, VA
July 2013–October 2014
Deployed C/C# code to dev/stage/production using Jenkins pipelines and CI/CD tools.
Defined long-term solutions for component-based architecture.
Collaborated in a dynamic, agile work environment, with members of many teams.
Key Skills
Agile methodologies
Jira
Collaboration
Leadership
Product knowledge
Defining scope
Cost-benefit & risk analysis
Excellent Communication
Programming Languages
C, C#
Java, JavaScript/TypeScript, NodeJS
HTML/CSS
Python
Certifications
Certified Business Analysis Professional, International Institute of Business Analysis, 2019
ICAgile Certified Professional, International Consortium for Agile, 2017
Hobbies & Activities
German: C1 Certification
Amateur photography enthusiast
Let's show you how to write the technical program manager resume of your dreams:
1. Format Your Technical Program Manager Resume Properly
Technical program managers handle all aspects of technical projects for their organization. They are involved all the way from the start of project planning, through development, up until final delivery. Your technical program manager resume needs to show you know how to complete them successfully.
But how can it? There are way more technicalities that you deal with on the daily than can fit on a simple resume.
The catch is: you don't have to show everything. Just what they want to see.
The first trick up your sleeve is the reverse chronological resume format. It keeps things neat and tidy while focusing on your most recent technical program manager experience.
Next up, your resume layout. Though your job involves having a lot on your plate at all times, don't cram all of that on there. Leave enough white space and keep the resume margins at 1 inch to preserve ease of reading.
On that topic, you'll also pick an elegant and simple resume font, like Helvetica or Garamond.
Finally, once the technical program lifecycle is complete, save the resume as a PDF to avoid reading errors like real risk management pro. All in all, the ideal length for your resume is one or two pages, depending on how much managerial experience you have.
Read more: 50+ Proven Resume Tips to Try Today
2. Write a Technical Program Manager Resume Profile
Not sure how to start your resume?
The answer: write a resume introduction.
Sounds simple on paper, but is a little more nuanced than you might think.
Recruiters only glance at resumes for a few seconds at a time. They don't read each in detail before making their decision; they sort through applications based on the first impression, and then read the ones that seemed promising.
Make sure your resume introduction pops, and they'll remember you for later when they narrow down the applicant pool.
The type of introduction that works best for managerial roles is a resume summary—intended for candidates with a few years of relevant experience. To make a splash, outline one or two of your most impressive achievements in technical program management. Use numbers to catch the eye and really get the point across.
Resume introductions are also called resume profiles. Read more: Resume Profile: Examples, How to Write & What to Include
3. Describe Your Work Experience on Your Technical Program Manager Resume
The hiring manager will look to your resume's work experience section to determine if you even know what a technical program manager does.
Mark my words: there's no room for failure here. Everybody wants a piece of that sweet IT cake, so you have to communicate your experience the same way you communicate the status of your projects—efficiently.
Fail to do that, and you'll fall behind, not meeting standards of the growing industry demand for technical program managers.
So, this is how you do it right:
Start your work experience section by listing your current or most recent position.
Go for 4–6 well-written bullet points describing your primary duties and biggest accomplishments.
For older jobs, that bullet count should come down to a maximum of 3.
Make your resume bullet points as effective as possible. Start each with an action word like achieved, managed, or spearheaded, and include numbers to quantify your achievements (e.g. boosted productivity by 15%).
Make sure to only include relevant work experience on your resume and tailor this section to each posting you apply for.
Read more: How to Write a Targeted Resume
4. Give Your Education Section a Much-Needed Makeover
While it's true the education section won't be the crowning jewel of your resume, not including it is a major oversight.
And it's not even that difficult to do it right.
Got loads of experience in program management? Mention your highest obtained degree, the name of your school, and your year of graduation. Boom, that's delivered!
With below 5 years of time spent in the industry, you'll want to reinforce this section with extras from school like any relevant coursework, making the Dean's list or graduating with diploma honors. List up to 3–4 school achievements, and move on.
Read more: How to List Majors and Minors on a Resume
When making a resume in our builder, drag & drop bullet points, skills, and auto-fill the boring stuff. Spell check? Check. Start building a professional resume template here for free.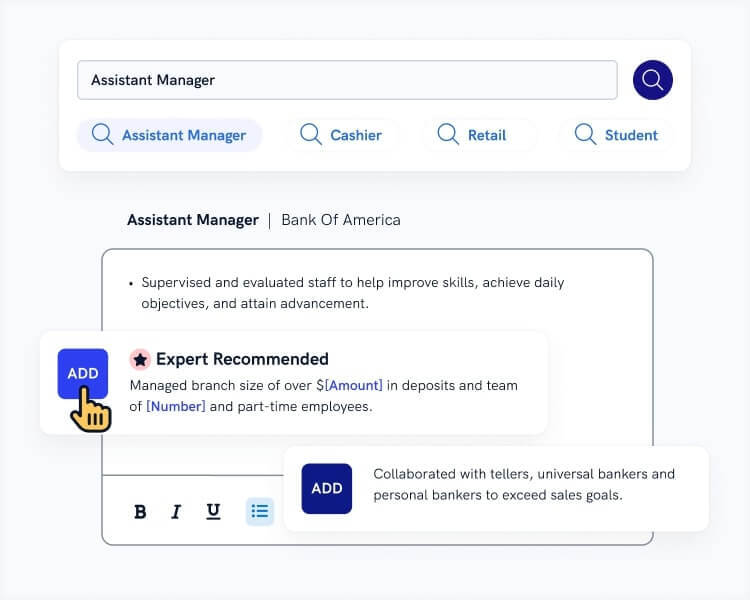 When you're done, Zety's resume builder will score your resume and tell you exactly how to make it better.
5. Get Their Attention with a Tailored Technical Program Manager Skills Section
These are the best skills for a technical program manager to put on a resume:
Technical Program Manager Resume Skills
Project planning
Delegating tasks
Scheduling/running team meetings
Product knowledge
Jira
Cost-benefit analysis
vManager
SDLC
Defining project scopes
Technical risk assessment
Mediating
Liaising between departments
Agile methodology
GANTT
Communicating with stakeholders
Motivating
Reports & documentation
Ticketing software
Initiative & proactivity
However, instead of creating an overloaded monstrosity of a skills section, create a list of all of your professional abilities. Pick a good mix ofhard skills,soft skills, andtechnical skills—trust me, you will need them, as program management often requires crazy combinations of skills.
Once you've done this, scan the job ad for anyresume keywords that stand out. Those are the competencies required from you, so put the matching ones onto your resume, and you're good to go!
Read more: What Are Transferable Skills? Definition + Examples
6. Add Extra Sections to a Technical Program Manager Resume
Congrats, your resume is now finished!
Except—
150+ other people have prepared it largely the same way.
To shine brighter than the rest of them, you need extra resume sections to communicate your passion to the stakeholders.
Here are our recommendations for extra resume sections for technical program managers:
Conferences you attended or spoke at
Memberships in associations
Read more: What to Include in a Resume
7. Write a Technical Program Manager Cover Letter
A cover letter? Who writes those these days?
People who want to succeed. According to our HR stats, at least.
Don't take it lightly and prepare a cop-out cover letter. That won't do.
Yours needs to be efficient, to the point, and impressive top to bottom, just like your management skills.
Follow this checklist of cover letter tips for program managers:
And how many words? An ideal cover letter length is 3 to 4 paragraphs and about 250 words in total.
Read more: Program Manager Cover Letter: How to Write + Full Samples
Plus, a great cover letter that matches your resume will give you an advantage over other candidates. You can write it in our cover letter builder here. Here's what it may look like: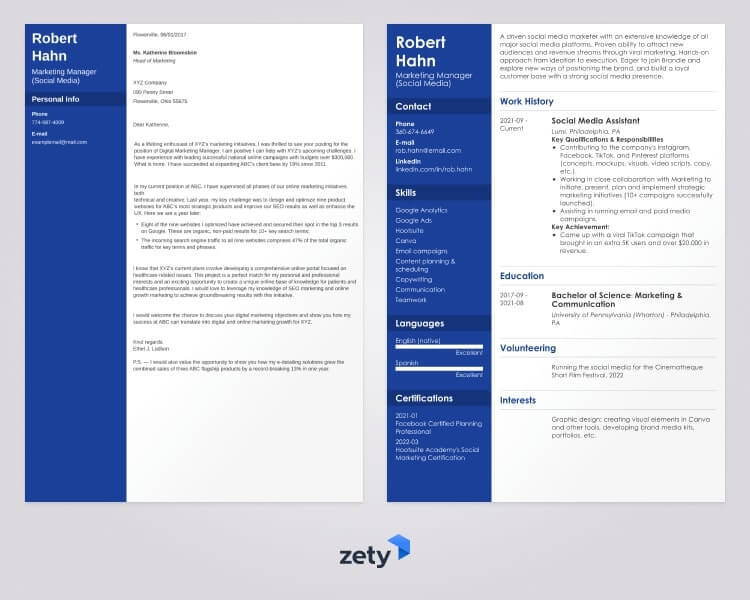 See more cover letter templates and start writing.
Thanks for the read. Do you have any unanswered questions? Need some help writing your technical program manager job description? We're waiting for your Q's in the comments!
About Zety's Editorial Process
This article has been reviewed by our editorial team to make sure it follows Zety's editorial guidelines. We're committed to sharing our expertise and giving you trustworthy career advice tailored to your needs. High-quality content is what brings over 40 million readers to our site every year. But we don't stop there. Our team conducts original research to understand the job market better, and we pride ourselves on being quoted by top universities and prime media outlets from around the world.
Sources