Our customers have been hired by:
Procedures, checklists, and application upgrades all cower before your ability to just get it all done. Seamlessly and without much downtime.
Except there's this slightly less technical project—your technical project manager resume—that you've been working on and after 500 development hours it ain't going nowhere.
Well, today's your lucky day. Let's turn this pipe dream into an EOD deliverable.
This guide will show you:
A technical project manager resume example better than 9 out of 10 other resumes.
How to write a technical project manager resume that will land you more interviews.
Tips and examples of how to put skills and achievements on a technical project manager resume.
How to describe your experience on a resume for a technical project manager to get any job you want.
Want to save time and have your resume ready in 5 minutes? Try our resume builder. It's fast and easy to use. Plus, you'll get ready-made content to add with one click. See 20+ resume templates and create your resume here.
Sample resume made with our builder—See more resume examples here.
Take a look at some of these other articles if this one isn't quite for you:
Technical Product Manager Resume Example
Jean Heikkinen
Technical Project Manager
641-395-1532
jeanheikkinen@zetymail.com
linkedin.com/in/6jean.heikkinen
Summary
Competent, hard-working technical project manager with 7 years of experience leading a team of 12 engineers. Utilized emphasis on installation processes and verification procedures to increase efficiency by 33%. Managed projects with total value between $400K–$1.2M.
Work Experience
Technical Project Manager
Peraton Insurance, Orlando, FL
February 2016–October 2022
Built and maintained strong relationships to create a transparent flow of information between departments.
Interfaced with key stakeholders on behalf of engineering team, greatly reducing their stress and pressure, on top of saving 20+ man-hours per meeting.
Automated 30+ customer implementations using Microsoft Dynamics.
Collaborated with senior TPM to create and execute actionable plans to ensure accomplishment of long-term goals.
Key Achievement: Improved upon the efficiency of Agile and Scrum flows, sprints and kickoffs to cut down on the overall project delivery speed by 15%.
Software QA Tester
GP Strategies Inc., Columbia, MD
May 2014–January 2016
Performed usability, functionality, and security testing.
Wrote and executed 45 test cases.
Composed test documentation based on product requirements and technical specifications.
Education
Bachelor's Degree in Business Information Systems
Purdue University Northwest, Hammond, IN
2006–2010
Skills
Leadership
Negotiation
Lenovo x86 firmware
Agile/Scrum
SS7/Sigtran Technology
Organizational skills
PLC Management & Adaptation
Achievements
Project Management in IT Security (PMITS) Certification, PMI, 2018
Project Management Professional (PMP) Certification, PMI, 2016
Named "Most Efficient TPM" in 2018 and 2021.
Languages
Finnish: Native
English: Bilingual
Swedish: Advanced
German: Advanced
Now for the perfect technical project manager resume step-by-step:
1. Optimize the Formatting of Your Technical Project Manager Resume
Technical project managers perform the balancing act of being a well-versed technical expert and simultaneously possessing the interpersonal skills to communicate with non-tech people and shareholders. A good technical project manager resume will have to cover all of those bases and more.
But before we get to mitigation strategies and prioritization schemes, one thing has to be acknowledged:
The 2019 project management global status report states that only 46% of projects are delivered with stakeholder satisfaction.
So now, ask yourself this: will recruiters bother with someone whose resume doesn't scream optimization?
Don't think so.
You have to get at them with perfection from the very start.
Check out this fancy resume checklist:
Pro tip: Submit your resume as a PDF. It's another form of minimizing risk, as Word files bug out sometimes.
2. Prepare a Technical Project Manager Resume Summary or Resume Objective
Writing a strong resume profile is crucial.
Not sure what that is?
In essence, it's a brief statement at the top of your resume that details how you got to where you are on the technical project manager ladder.
Managers will typically use a type of resume profile for experienced candidates: a resume summary statement. Inform the hiring manager about your best career wins, most relevant skills, and what you can do for your new employer.
Read more: How to Start a Resume: Strategies, Tips & Examples
3. Describe Work Experience on Your Technical Project Manager Resume
There's a lot that goes into a successful project from the technical point of view.
Documenting from the start, dividing work, tracking progress, the list goes on.
It'll all count for zip though if you can't organize your resume work experience section to actually demonstrate your ability:
Read more: How to Efficiently List Your Current Job Responsibilities
4. Get the Most out of Your Technical Project Manager Resume Education Section
Since technical project managers are so laser-focused on deliverables, deadlines, and keeping the work queue running, you don't need an education.
Nope. Nope, nope, nope.
The truth is entirely different: every resume needs an education section.
Got boatloads of experience managing engineers? List your school name, obtained degree, and graduation date.
Not feeling like a Scrum Master just yet? Include tidbits from university years like relevant coursework, diploma honors, or a high GPA, to make yourself stand out more.
And just like that, you've made the most out of your education section!
Read more: How to List Your Degree on a Resume the Right Way
When making a resume in our builder, drag & drop bullet points, skills, and auto-fill the boring stuff. Spell check? Check. Start building a professional resume template here for free.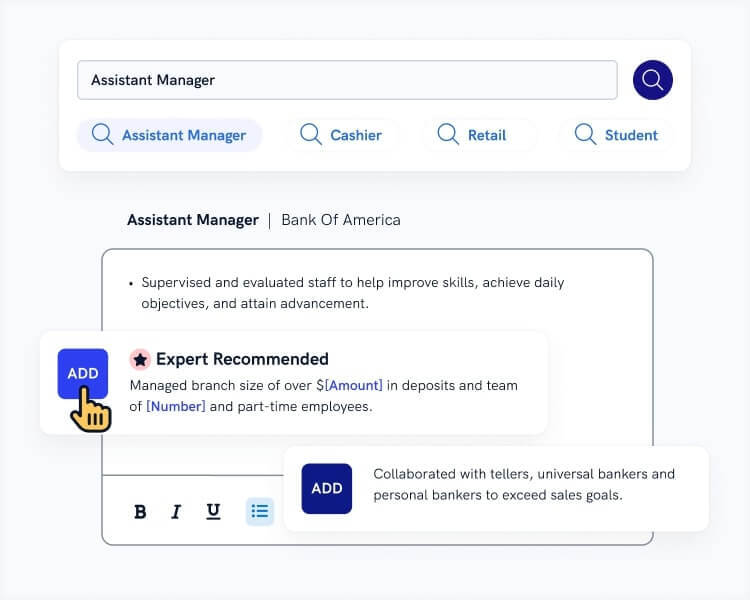 When you're done, our easy resume builder will score your resume and our resume checker will tell you exactly how to make it better.
5. Show Off Tailored Technical Project Manager Skills
These are the best technical project management skills to list on a resume:
Technical Project Manager Resume Skills
Project planning
Delegating tasks
Scheduling/running team meetings
Product knowledge
IT Infrastructure & Architecture
Balancing outcomes & capabilities
Scrum methodology
Agile
Technical risk assessment
Mediating
Liaising between departments
Motivating
Interfacing with other teams
Reports & documentation
Lenovo x86 server infrastructure
Ticketing software
Initiative & proactivity
Giving feedback
However, if you overload it, it's just going to break under its own weight. A bloated skills section is often unrealistic, and employers know.
Instead, focus your efforts on creating a list of all of your professional abilities. From that list, pick a good mix of 6–10 hard skills, soft skills, and technical skills that are tailored to the job ad, i.e., contain the proper resume keywords.
That way, your resume will be even more optimized and crush both your competition any chances of being rejected by the company's ATS resume software.
Read more: How to List IT Skills on a Resume: Tips & Examples
6. Include Additional Sections on a Resume for Technical Project Managers
So, what makes you the best choice for this position?
That's probably a question you can expect to hear during your job interview.
But, if your resume already reflects that one-of-a-kind quality about you, you're several steps ahead of the competition.
Say you're part of an improv comedy group in your spare time—that could be a great addition to your resume.
To the recruiter, it's a telling sign you can adapt on the spot, are dynamic, and can deal with unknowns and variables to create something more—which can be a life-saving combination in the life of a TPM. When including interests on your resume, though, make sure to stick to things that show your skills in some way.
Other sections to consider adding are things such as your foreign language skills, licenses and certifications, freelance work, or volunteer work.
Read more: What to Include in a Resume
7. Write a Technical Project Manager Cover Letter
Writing a cover letter shouldn't be seen as tedious.
Rather, think of it as an opportunity to tell the recruiter more amazing things about yourself that you couldn't fit on a resume.
Bottom line is: you need to write a cover letter if you want to give yourself the best chance possible to land an interview.
Here are a few cover letter tips to keep in mind:
Before you get started, make sure to fix your cover letter format.
Learn how to grab your reader's attention in the opening paragraph of your cover letter. A strong achievement statement or two should do the trick.
In the middle paragraphs, elaborate on what you find attractive about the company and why you're the perfect fit for the role. Back up your claims by citing more of your past accomplishments and leaning on the values you share with the company.
Finish the cover letter with a compelling closing statement and suggest meeting for an interview.
Also, keep in mind this isn't a technical status report and it doesn't need to go on for 20+ pages. Maintain the cover letter length at 3 or 4 paragraphs, all on one page.
Read more: Project Manager Cover Letter: Guide with Examples to Copy & Use
Plus, a great cover letter that matches your resume will give you an advantage over other candidates. You can write it in our cover letter builder here. Here's what it may look like: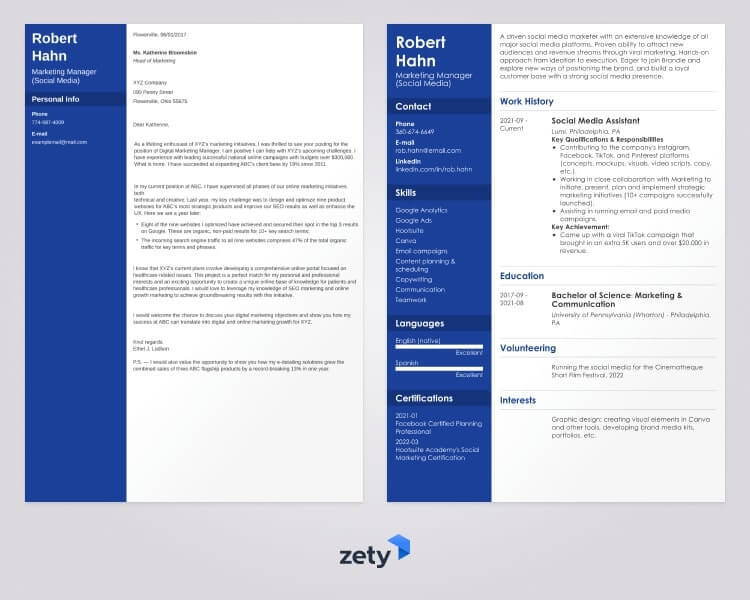 See more cover letter templates and start writing.
All set!
An exquisite technical project manager resume!
Got any questions about writing the perfect technical project manager resume? Need extra help with writing your education section? The comments below are always open if you want to give us feedback or ask for advice!
About Zety's Editorial Process
This article has been reviewed by our editorial team to make sure it follows Zety's editorial guidelines. We're committed to sharing our expertise and giving you trustworthy career advice tailored to your needs. High-quality content is what brings over 40 million readers to our site every year. But we don't stop there. Our team conducts original research to understand the job market better, and we pride ourselves on being quoted by top universities and prime media outlets from around the world.
Sources