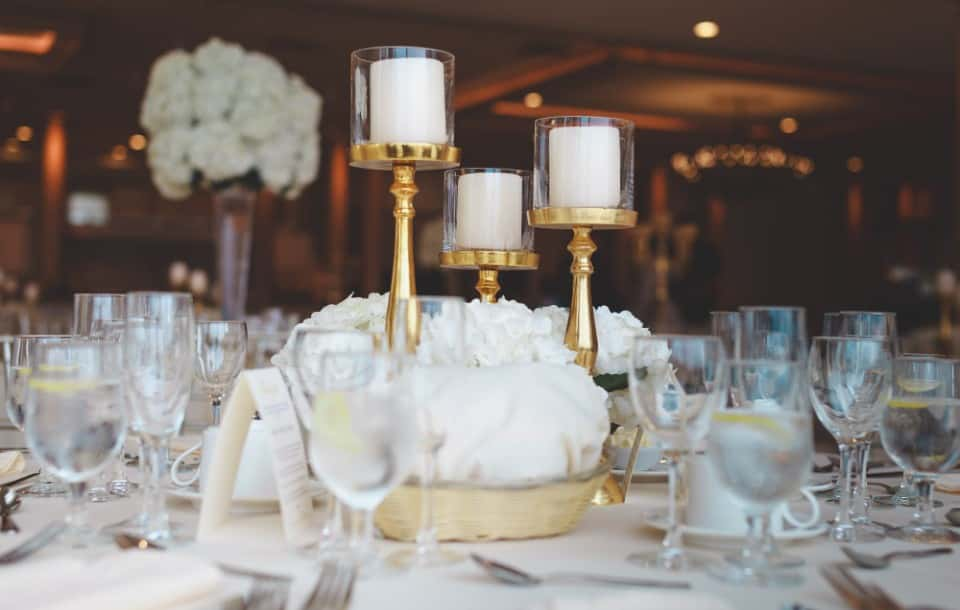 Event Coordinator Resume Sample and Job Description
Writing a great event coordinator resume is easier than you think. We'll show you a way to create the 5 star hotel venue among resumes that will get you hired yesterday.
You've been running events for a long time, years even, but now you're looking for the next step in your career. Yet every time you submit your application, it flops like the Fyre Festival.
The problem? It's probably your event coordinator resume. Well then, let's get this show on the road, shall we?
This guide will show you:
An event coordinator resume example better than 9 out of 10 other resumes.
How to write an event coordinator resume that will land you more interviews.
Tips and examples of how to add event coordinator skills to your resume.
An event coordinator job description for a resume and how to describe your achievements to get any event coordinator job you want.
Want to save time and have your resume ready in 5 minutes? Try our resume builder. It's fast and easy to use. Plus, you'll get ready-made content to add with one click. See 20+ resume templates and create your resume here.
Sample resume made with our builder—See more resume examples here.
Were you eyeing up a different position in the event industry? Don't worry, we have other guides that will cover those just as well:
Event Coordinator Resume Sample
Drew Callaghan
Professional Event Coordinator
936-536-8346
Callaghandrew@hotmail.com
Linkedin.com/in/drewcallaghan
Professional Summary
Meticulous event coordinator with 5 years of event management experience in the hospitality industry. Maintained a 5-star record across 2.5 years of working at Grand Plaza Hotel as Chief Event Supervisor. Established robust vendor and sponsorship deals, reducing event organization costs by 15%. Looking to join IndigoChic to expand on my existing skillset and further elevate the company's already renowned reputation.
Work Experience
Chief Event Supervisor
Grand Plaza Hotel, Dallas, TX
March 2013–October 2016
Ensured top quality service for over 400 events hosted by the hotel.
Assisted organizers in picking the most appropriate venue, food menu, and décor, depending on number of attendees (25–600).
Trained a team of other employees in proper hospitality etiquette.
Assisted in preparing marketing and promotional material to generate more interest.
Developed sponsorships and vendor relations, leading to 15% savings.
Key Achievement: Managed event budgets up to $100.000, without ever going over the limit.
Hospitality Associate
Mahogany Lounge, Oxhorn, TN
April 2011–March 2013
Maintained 100% guest satisfaction by ensuring all needs are met.
Coordinated setup and cleanup of dining room and conference rooms.
Worked together with other staff members to create an unforgettable bed and breakfast experience for up to 200 monthly guests.
Education
Bachelor's Degree in Management
University of Richmond, VA
2006–2010
Skills
Digital marketing
Communication
Sponsorship development
Event coordination
Staff management
Great teamwork and interpersonal skills
Scheduling
Leadership
Problem-solving
Financial management and budgeting
Certifications
GTP Certification, Global Business Travel Association (GBTA), 2013
Cvent Supplier Professional Certification, Cvent Academy, 2013
Personal Interests
Hosting house parties and get-togethers
Following newest digital marketing trends
Now, here's how to write a job-winning resume for event coordinators:
1. Format Your Event Coordinator Resume Properly
Event coordinators effortlessly run all kinds of events, from weddings to official conferences. Your role is to promote the event, hire keynotes, secure the venue, and oversee the event as it unfolds—and your event coordinator resume needs to show you can do all of this, and more.
You do your best to keep every event from going off the rails, but something always goes wrong anyway, doesn't it?
Make sure the same cannot be said about your resume.
How?
Simply follow these resume formatting rules, and you'll be a step closer to perfection:
The length of your resume should be limited to one page, barring yours is full of banquets you organized for the Queen herself, or other outstanding achievements that you just can't skip. If this applies to you, then a two-page resume is an option.
Read more: How to Organize a Resume: Full Guide to Resume Structure
2. Choose Between an Event Coordinator Resume Objective and Resume Summary
This part is basically the opening ceremony. It's grand, impressive, and shorter than the other parts, but it sets the tone for the rest of the ordeal. In the industry, we also call it a resume profile section.
There are two kinds for you to choose from:
Creating a resume summary is your go-to if you've been working as an event coordinator for a few years already. When writing one, your goal is to create an illustrious highlight reel of your professional achievements, while sprinkling in numbers to prove you're worth your salt.
Resume objectives, on the other hand, come to the rescue when you don't have the experience, be it as a fresh graduate, or a bold career-changer. Fill your resume objective with the knowledge and skills you've acquired thus far, and describe how you'd apply it to event coordination.
The key takeaway here is that your resume profile needs to hit like a bag of bricks. Otherwise, it falls flat, and all you end up with is a thank you letter instead of an interview invite.
Read more: How to Write a Resume Introduction
3. Prepare the Perfect Event Coordinator Job Description for Your Resume
Pop quiz:
Question one: What proves you're capable of organizing and coordinating events with hundreds, or even thousands of attendants?
A track record showing you've done it in the past.
Question two: How do you get that across on a resume?
Why, with an excellently written, convincing resume work experience section!
Here's how:
As discussed before, go with the reverse chronological format, meaning your most recent occupation should be at the top. Provide your job title, the name of the company, and years worked.
For the first listing, write down a few (between 4 and 6) bullet points outlining your major tasks and successes. Subsequent entries should have fewer bullet points.
Each bullet should begin with an action word. Avoid dull language like "Did X", "Tasked with X"—that's an instant mood-killer. Instead, add numbers to show exactly what results you were able to achieve, and provide meaning.
Your resume should always be tailored to the job posting. The company most likely uses a program called an Applicant Tracking System, or ATS, to scan for specific resume keywords. To get ahead of your competition, you need to find out what they are, and use the hell out of them.
Writing a resume with no work experience? No worries. A great maneuver to capitalize on is switching the positions of your work experience and education sections. Pick whichever order you think shows more of your strengths.
Read more: How Many Jobs to Put on Your Resume and How Far Back
4. Show Off Your Education
If you've heard before the education section of your resume is useless, you may need to reevaluate your stance on it. It makes quite a difference, kind of like the one separating TED talks and TEDx talks.
Now, that doesn't mean you need a detailed breakdown of each one of your school years.
If you have over 5 years' worth of experience, simply state your degree, when and where you got it from, your majors and minors, and be on your merry way.
Otherwise, include some details from your higher education. Relevant coursework, a sufficiently high GPA for a resume, club memberships, relevant extracurricular activities for a resume, it all adds up!
Read more: Degree on Resume: How to Correctly List Majors and Minors
5. Put Your Event Coordinator Skills on Display
Your skills in event coordination play a crucial role, no doubt about that.
However, to increase your chances of success by a mile, you can't just randomly select a bunch of skills and add them to your resume. Ideally, you need to show you've got your wits about you and know how to maximize event attendance, since research shows it often goes hand in hand with perceived event success.
So, this is what you need to do:
Create a spreadsheet with a list of each and every one of your professional skills. Soft skills, hard skills, and technical skills are all welcome.
Look at the job posting. What is the company looking for? Read carefully and you will notice certain resume keywords the ATS will likely filter for.
Cross-reference your spreadsheet. You should find plenty of matches—that's the skills you should put on your resume.
By gaming the system a little bit like so, you drastically improve your odds.
Here's a list of sample event coordinator skills you may want to use for reference as well. You can also treat these as potential event coordinator resume keywords:
Event Coordinator Skills for a Resume
Planning
Event coordination
Venue choice
Location scouting
Vendor relations
Digital marketing & sales
Sponsorship development
Scheduling
New Business Development
Knowledge of health, food, and safety regulations
Business administration
Data entry
Video editing
Graphic design
Financial management
When making a resume in our builder, drag & drop bullet points, skills, and auto-fill the boring stuff. Spell check? Check. Start building a professional resume template here for free.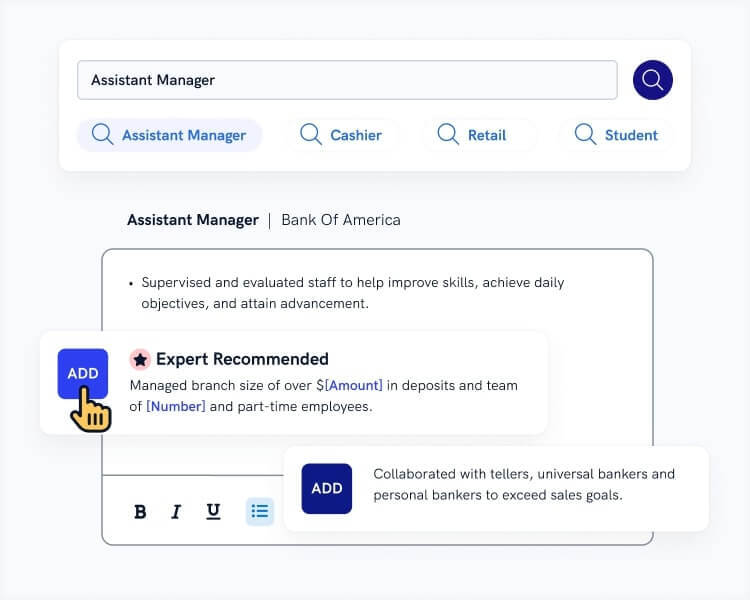 When you're done, our online resume builder will score your resume and our resume checker will tell you exactly how to make it better.
6. Demonstrate Your Uniqueness by Adding 'Other' Sections to Your Resume
At this stage, your resume is almost ready to go.
But—
The BLS predicts a total of 10% growth in event coordinator jobs between 2014 and 2024. That's an extraordinary amount of competition you will face.
Meaning, your resume could still use a little fireworks in the form of a few extra sections.
Though they may seem unimportant, they add flair and uniqueness to make you stand out. Chances are, there are 300 candidates applying for the same position. If you all have the same resume sections, by the time they get to your resume, you'll just be another name among many, nothing more.
We want to avoid that, and instead, wow the recruiter with your passion. Here are some great ideas for what you can use:
Read more: What Makes a Good Resume? Advice on How to Stand Out and Get Hired
7. Attach a Cover Letter With Your Resume for Event Coordinators
A cover letter will, more often than not, increase your chances of getting hired. No ifs, no buts—you need to write a cover letter.
First, format your cover letter properly. Appropriate cover letter spacing, a nice cover letter font, margins, the works.
Second, address the recruiter by name. Don't know exactly who'll be reading your application? Google it. Or LinkedIn it. If both fail, you can phone them directly to get your answer.
Third, open the cover letter with a compelling hook.
Fourth, in the body of the cover letter, include plenty of detail and strong evidence pointing to you being the ideal candidate for the job.
Lastly, end the cover letter by making an enticing offer, and promising to go into it further in an in-person meeting.
As you proofread your document, remember that the recommended cover letter length is under one page (3 to 4 paragraphs).
Plus, a great cover letter that matches your resume will give you an advantage over other candidates. You can write it in our cover letter builder here. Here's what it may look like: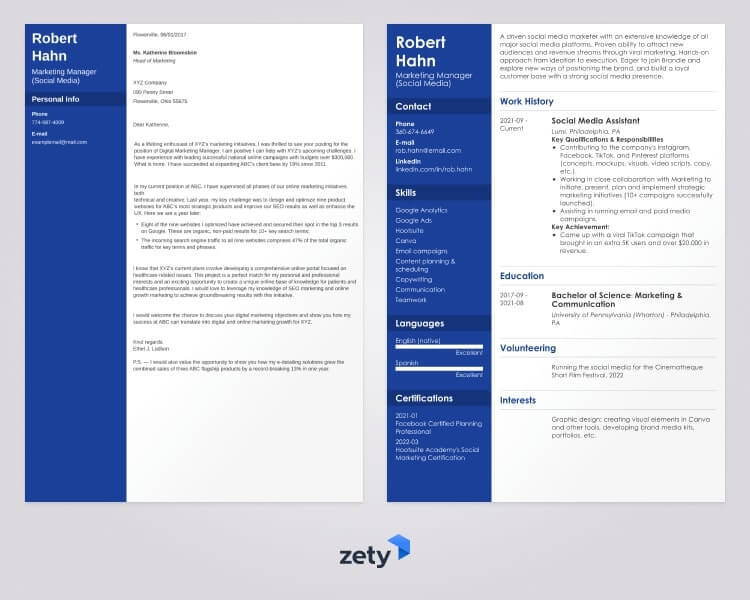 See more cover letter templates and start writing.
Nobody will turn you down with an event coordinator resume like that!
Enjoy our guide? Did we leave any important details behind? Maybe you've got some burning questions regarding ways to create a winning event coordinator resume objective? We're ready to answer anything in the comments below!
About Zety's Editorial Process
This article has been reviewed by our editorial team to make sure it follows Zety's editorial guidelines. We're committed to sharing our expertise and giving you trustworthy career advice tailored to your needs. High-quality content is what brings over 40 million readers to our site every year. But we don't stop there. Our team conducts original research to understand the job market better, and we pride ourselves on being quoted by top universities and prime media outlets from around the world.
Sources