Zety vs. Novoresume: How They Compare (+ Pros & Cons)
Looking for a perfect online resume builder? Read this article to see how Zety and Novoresume measure up. Features overview and pros & cons included!
Facing a tough choice, trying to pick the best online resume builder out there? When your career is at stake, you take these things seriously.
We've compiled an article reviewing Zety's and Novoresume's online builders to help you make a truly informed decision. Once you're done reading, you'll know exactly which one is the right fit.
This guide will give you a side-by-side comparison of Zety and Novoresume, including a review of the features and usability of their respective online builders.
Want to save time and have your resume ready in 5 minutes? Try our resume builder. It's fast and easy to use. Plus, you'll get ready-made content to add with one click. See 20+ resume templates and create your resume here.
Sample resume made with our builder—See more resume examples here.
Explore our top guides here:
Why Trust Us
We put your needs first. That's why we always try out the products we review for you so that our first-hand experience can help you make the right choice. Our Certified Professional Resume Writers test all resume builders available on the market to make sure you know the pros and cons of each tool. This approach allows us to create product comparisons that are not only objective but also answer all your questions so that you can create a job-winning resume quickly and easily.
Online Resume Builders: Features to Consider
If you've decided to use a resume builder, this functionality is something to keep in mind when you choose the tool:
Ability to upload an existing resume to keep your previous progress
Resume help (any tips or guidance, tailored suggestions, Resume Score, and similar)
Sufficient selection of resume templates (and seamless switching between them)
Capacity to download the document in popular formats
Another important thing is customization/personalization (resume fonts, spacing, colors), but most of the builders today have it to some extent.
Uploading an Existing Resume
Many users start from scratch, but if you already have an old version of a resume you'd like to update, a chance to upload it into the builder and have it formatted is a true time-saver.
Resume Help
Writing a resume is no walk in the park; anything that can make your life easier is a plus. Some builders offer a Resume Check or Score, while others have built-in advice for each section or even AI-generated content.
When making a resume in our builder, drag & drop bullet points, skills, and auto-fill the boring stuff. Spell check? Check. Start building a professional resume template here for free.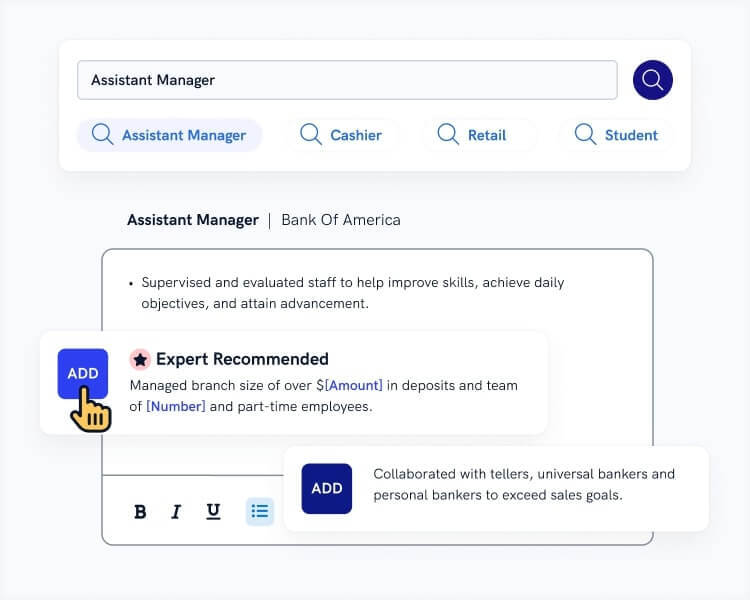 When you're done, our free resume builder will score your resume and our resume checker will tell you exactly how to make it better.
Selection of Resume Templates
Each builder usually has their own set of resume templates, so it's a good idea to have a look at all of them to see if you actually like their resume styles. Plus, double-check if swapping templates will preserve all your info.
Downloading Formats
It would be an immense disappointment to finish your work only to find out the choice of formats does not include the one format you need. The most common formats for a resume are PDF and Word; check the job ad to confirm which one the employer requires.
Zety vs. Novoresume: Resume Builders Compared
Now, let's review the parameters from above applied to Zety and Novoresume, plus some extra ones that are potentially important to any user.
Resume Upload
Zety's online resume builder lets you edit your existing resume right from the get-go. It'll apply the right resume formatting to the file. You can then see which template works best for the content.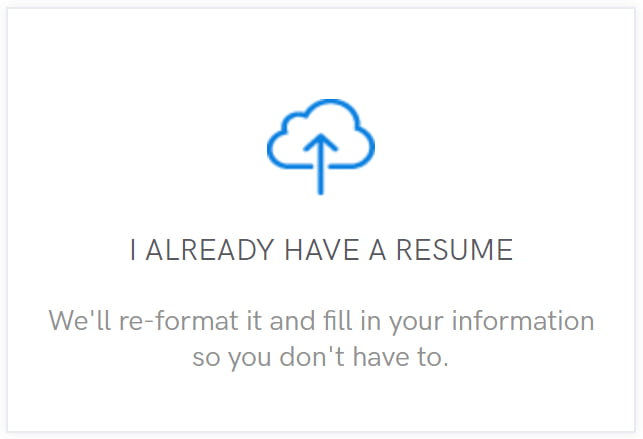 It doesn't look like Novoresume has the same feature. However, once you've put in information, it allows you to store bits of it as My Content (courses you've taken, for example), with the ability to reuse them and create tailored resumes for different jobs (up to 18 versions).
Resume Help
Zety has the following features that help users along their resume-writing journey:
You get a grade for your resume instantly, with feedback on what you can improve, plus job-specific pre-written content developed by expert resume writers that you can use.
Novoresume offers similar functionality: its Optimizer highlights areas that need to be fixed, with examples of how to approach each section. They also have video tutorials walking the users through various resume parts. No content suggestions are available.
Resume Templates
Zety offers 18 customizable resume templates, catering to different career needs. You can create a simple one-page resume or go for a two-column resume to utilize space efficiently and easily personalize colors and resume layout. All templates produce ATS-friendly resumes.
Novoresume has 8 free templates and 8 premium ones. They let you organize your resume in several ways: the free version offers 3 predetermined layout options, while the premium allows drag-and-drop customization. Plus, you can select various color schemes and change backgrounds with premium.
Resume Download
Your resume from Zety can be downloaded in the following formats: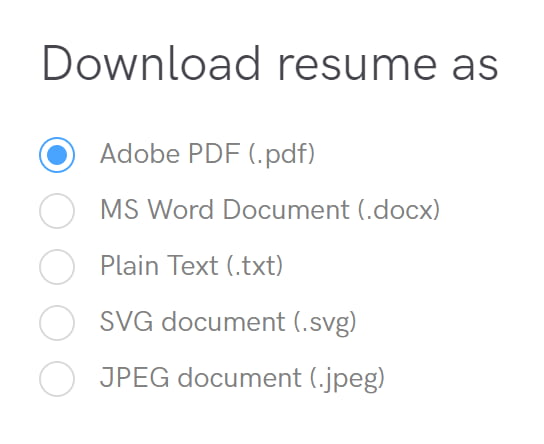 Novoresume only offers the PDF option.
Cover Letter Builder
Both products come with a cover letter builder. For Zety, this feature correlates with the resume builder, generating entire paragraphs you can use when you write a cover letter.
For Novoresume, this is premium functionality only.
Pricing
Zety allows users to access the whole range of features for free, enjoying the full benefits of the builder without signing up—allowing them to make an informed decision about committing to a plan. The download will only be available as .txt.
To maintain access and get alternative formats, you can either:
Purchase a 14-day trial at $2.70. Cancel anytime, or convert to a month-by-month subscription at $23.70, or
Sign up with a heavily discounted annual plan at $71.40 ($5.95/mo).
Novoresume offers a limited free plan (one document, not exceeding a page). They also offer 3 plans based on your needs:
1 month will cost users $19.99
3 months come at $39.99
12 months are priced at $99.99
The premium subscription gives you a wider array of visual customizations, more templates, video tutorials, and a chance to build a cover letter.
Zety vs. Novoresume: Pros and Cons
For your convenience, here are the pros and cons of both resume builders, presented in a table format. Skim through for a quick summary of the information above.
Zety versus Novoresume: Pros and Cons

Pros

Cons

Zety

Ease of use
18 resume templates
Ability to upload files
Suggestions written by experts
Cover letter builder
Resume Score
Access to full functionality with an affordable trial

Pricier monthly plan
Automatic subscription renewal after the trial

Novoresume

Intuitive interface
16 resume templates
Helpful tips and examples
Cover letter builder
Live preview
Free plan

No pre-generated content
Can't upload an existing resume
Key Takeaway
Overall, both Zety and Novoresume are strong contenders. The two have versatile templates and helpful tips aiding the process. They are easy to use, intuitive, and allow you to create cover letters to match your resume. Zety's tailored suggestions are definitely a big time-saver.
The pricing is quite similar, with Zety being slightly cheaper annually and Novoresume beating it by a fraction for the monthly plan. However, if you want to try the product out before paying, Zety may be a better choice. Plus, it offers more downloading formats. If you'd like to build your resume for free, go with the basic free plan from Novoresume.
Thanks for reading this article!
Do you have any questions about Novoresume? Do you have any experience using their resume builder? Let me know in the comments section!
About Zety's Editorial Process
This article has been reviewed by our editorial team to make sure it follows Zety's editorial guidelines. We're committed to sharing our expertise and giving you trustworthy career advice tailored to your needs. High-quality content is what brings over 40 million readers to our site every year. But we don't stop there. Our team conducts original research to understand the job market better, and we pride ourselves on being quoted by top universities and prime media outlets from around the world.